So you want to become an actor? Great! But where do you start? Unfortunately, unlike more traditional careers, there isn't one guaranteed pathway to entering the industry. Every actor has their own stories, struggles, and experiences of their journey while training, gaining experience, and ultimately reaching success. But there are often many commonalities between these stories.
So in this blog post, I'll be giving you a step-by-step blueprint on how to build a career as an actor using both my personal experiences as a professional actor and the experiences of others that have done it already. While this guide won't guarantee fame or fortune, it will, without a doubt, give you actionable steps that will lead you in the right direction.
Six Basic Steps to Starting an Acting Career
Before going into too much depth about how to build a career in this industry, let's take a look into the steps most actors tend to follow. Again, whilst every actor will follow their own path, following the below six steps will push you in the right direction to creating a successful career as an actor.
1. Get some performance experience. Whether you've performed in an amateur show or a student film, it's important to get some kind of performing experience before dedicating yourself to this career.
2. Train to become an actor. There are many forms of training, from full-time to part-time, from drama school to university. Each form of training has its pros and cons. Whichever you choose, it's important that the training you receive is high quality.
3. Get your headshots, resume, and demo reel. These three things work together to help casting directors to decide whether they want to bring you in to audition. High-quality headshots, a well-put-together resume and an effective demo reel will help get you into the room.
4. Start Auditioning. Whilst you may not have access to larger roles without an agent, there will be many independent productions both paid and unpaid that will be looking to hire actors. Auditioning for these, as well as reaching out to casting directors for smaller roles in bigger productions will allow you to grow your resume as well as give you material for your reel.
5. Sign with a talent agent. Once you have a few solid credits on your resume, it may be a good time to start looking into getting an agent. Acting agents have access to larger casting opportunities and will assist in your search for jobs.
6. Work! Work! Work! Once you've got to this point, you can be considered a professional actor. Now all you have to do is work, work and work. Keep in mind that it will most likely take you years to get where you want to be, and remember to enjoy the moment. Continue to audition, and don't give up!
Get Some Experience
Before deciding to pursue acting as a career, it's important to know that this is what you want to do. Becoming a professional actor can be incredibly hard so you need to know that this is something that you actually enjoy doing.
Here are three ways that I started acting before I decided to pursue it as a career:
Amateur theatre
Drama clubs
Creating your own films
At this point, try not to take it too seriously. Have fun! When I first started, I was making silly skits with my friends, and then I joined an amateur group. That was when I decided that I wanted to start taking this seriously and I was ready to start training.
Train to Become an Actor
Many actors question whether it's important to take classes, and the most popular consensus is that it is definitely beneficial. Whilst you may be a great performer naturally, taking classes on acting technique, movement, voice and other aspects of acting can not only help you understand the art of acting but also help understand your own physicality and self.
The better you understand yourself and your own physical and vocal tendencies, the better you will be at becoming the character. High quality, professional acting training can provide this.
Types of Acting Training
There are three main forms of acting training, each of which is a great option;
1. Full-Time training is an intensive form of education that allows actors to develop their skills and craft to a high degree. While in drama school, actors can expect to engage in an intensive schedule and be exposed to a variety of acting techniques, allowing them to build a toolbox to pull from in the future.
These courses are usually between 1-4 years long and allow actors to treat their training as a full-time job. Because of this, you will have a stable and supportive community of actors and teachers that can provide a sense of camaraderie and motivation, as well as provide opportunities for work in the future.
Whilst training, you will also have opportunities to work with industry professionals and grow your resume whilst performing in many productions and public showcases, which can attract casting directors, agents, and other industry professionals in order to develop a network.
2. Part-Time classes are a great choice for actors that aren't able to dedicate multiple years to full time, intensive practice as they offer flexibility which allows an actor to balance their education with other responsibilities.
Part time education is a more cost-effective option in the short term as the cost is spread out over time, although because you're only training a few hours a week, you will not improve at the same rate as you would whilst training full time.
3. Workshops are usually best utilized when there is a specific thing you'd like to learn. For example, many actors like to take workshops for stage/screen combat, audition prep, screen acting, scene study, script analysis, improvisation and acting techniques.
Whichever type of training you choose, ensure you research the organisation and teachers to ensure you're not wasting your money. It's also important to know that attending a school with a good reputation may benefit you when starting your career. Although in my experience, the quality of the training is the most important thing.
Which Type of Acting Training is Best?
There is no singular best type of actor training, it all depends on your situation. But it's important to acknowledge that actor training isn't just about learning what you need to do as a performer, it's about having a place where you can practice and get feedback.
Whichever type of training you choose, it's important to research each institution to find out what they focus on in their training.
If you'd like to pursue Shakespeare, you'll probably want to attend a school that touches on Shakespeare or has contacts with companies that produce Shakespeare. The Royal Conservatoire of Scotland's BA Acting course is a perfect example of this.
Good acting training should help you build a toolbox of varied ideas and techniques that you can pull from during any role, as well as being part of a network of other professionals in the industry. This network can be extremely helpful.
If you're not sure where you'd like to train, why not check out my guide on how to choose a drama school.
Acting Techniques
Learning an acting technique is one of the best and fastest ways to improve your ability as an actor.
Acting techniques are tools and ideologies that actors use to prepare for a role. An acting technique will help actors to develop a character in a believable and authentic way. Some of the most popular techniques are 'The Stanislavski System', 'The Meisner Technique' and 'The Method.'
Most drama schools will teach at least one acting technique in their acting classes, but there are many to choose from. The most popular are;
Which Acting Technique Should Actors Learn First?
Most actors start by learning 'The Stanislavski System' as it is the most well-known and is used by successful actors all over the world. Stanislavski's system was the first of its kind and is the inspiration for most other acting techniques used today. So starting with this technique will make it easier to learn other techniques in the future.
That being said, each of these techniques has its own pros and cons, and learning any of them will be a huge benefit. To help decide which technique is right for you; I recommend checking out this blog post I wrote about the 5 best acting techniques which goes more in-depth into each technique.
Books that All Actors Should Read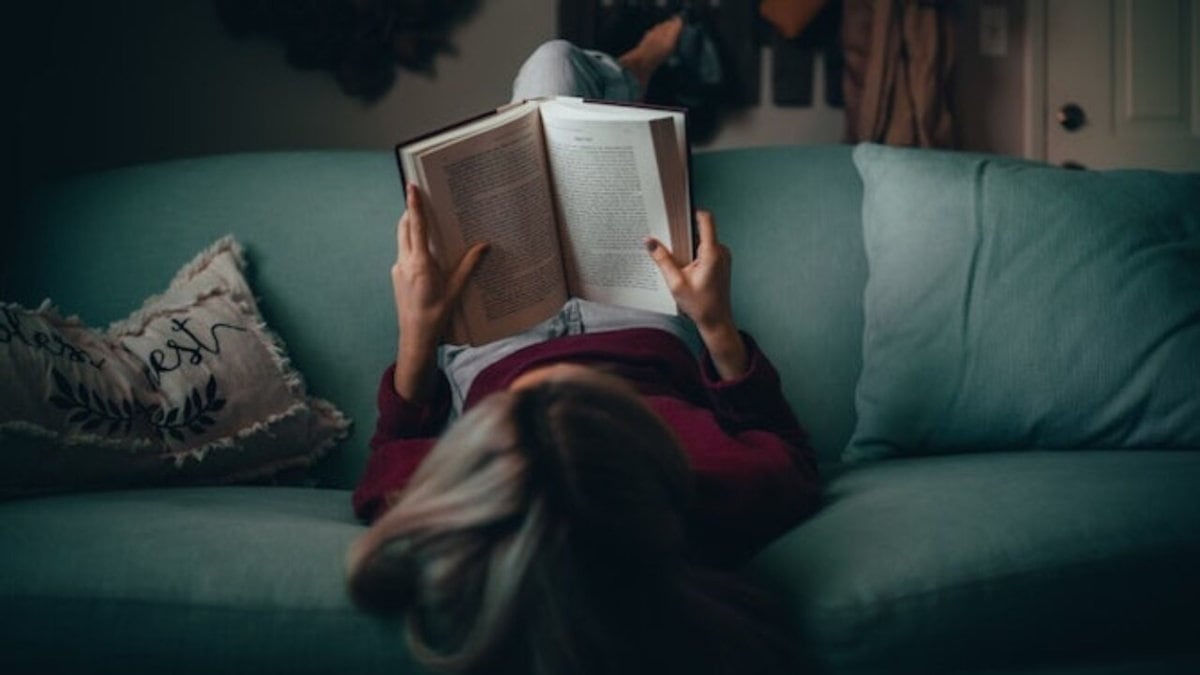 Whilst you can't learn to become a great actor by reading alone, there are many reading materials that can provide immense benefit when used in conjunction with classes and regular practice.
Reading books on acting techniques can help you decide whether you'd like to study a specific technique in the first place and can give you a technological understanding of the method.
If you've already taken classes on a specific technique, reading a book along with the classes can help you fully grasp its ideas by reading about them at length. These books can also help rejog your memory on something you learned in class previously.
I constantly find myself re-reading my old technique books as I'm always picking up new things that I've either forgotten about or didn't understand previously. This is something that comes with time and experience.
Books on Acting Techniques:
As well as this, the entertainment industry can be a very hard place to pursue a career in. Reading motivational books and books that talk about the reality of the industry (without glorifying it) allow you to understand that even the most successful actors around today struggled when starting out.
One of my favourite motivational books about acting is 'The Golden Rules of Acting' by Andy Nyman, whenever I'm feeling down or behind in my journey, I pick up this book and it instantly revitalises me. It's a simple book, and very easy to look through, I'd highly suggest giving it a read.
Build a Portfolio
Before you start auditioning for roles you'll need to build your professional portfolio of marketing materials. The most basic materials include your headshots and resume. Although once you have gained some experience, this will also include a demo reel.
1. Headshots
A headshot is the most important part of an actors portfolio as it's often the first point of contact for casting directors, agents and other industry professionals. This means that your main headshot must represent your physical appearance and personality.
When a casting director is looking through applicants for a role, they often first use their headshots to decide whether they fit the look for the role. If your headshot doesn't stand out then you'll book fewer auditions.
As well as this, headshots that haven't been taken by a professional acting headshot photographer will probably do you more harm than good. Taking good actor headshots is a talent as there are many things to think about. So whilst headshots can be expensive, they are possibly the most important investment you can make into your future career.
How To Choose A Good Headshot Photographer
Choosing a photographer for your professional actor headshots can seem pretty daunting at first. Where do you look? How do you know which ones are good?
When looking for good acting headshot photographers, it's always a good idea to ask friends and colleagues where they got their headshots done. You can also research local photographers in your area through google or even look for photographer associations like the APHP in the UK.
Here are a few suggestions to help you find a good photographer.
Ask friends and performer colleagues for suggestions
Research photographers in your area through google
Take a look at associations like The APHP in the UK
Once you have a few options take a look at their portfolios and decide which you like best
Look at their pricing and packages; whilst headshots can be expensive, the price will vary depending on who you go with. More expensive doesn't always mean better. Just go with what you like.
Make the decision!
It's important that you hire a photographer that is experienced in photographing actors, as this is a specific skill. Don't just ask your photographer buddy to take some shots.
Every headshot photographer has their own style, and while there are some general rules to follow, it's all down to personal preference. You may prefer one style, whilst someone else likes another style. Go with what you like and what represents you best.
Remember that you will work with many headshot photographers in your career, some you will click with and some you won't. It's all about finding who you like best.
How Often Should I Get New Headshots?
Whilst there's no single answer to this question, a good rule of thumb is to get new headshots every one to two years. Although, if your current headshots no longer look like or represent you, or it's been a few years since your last shots, it may be a good idea to invest in some new ones.
Remember that your headshots are the most important part of your marketing portfolio, getting new, better headshots can often double or triple the number of auditions you receive.
2. Acting Resume
For actors, a resume serves as a professional document that highlights their training, experience, and skills. Whilst you may not think you have much to include when first starting off your career, you can still create one.
An acting resume should include:
Your name
Your headshot
Contact details (either your agents' or your own)
Physical characteristics (i.e. hair, height, weight, etc)
Credits (split into – Theatre, Film/TV, Commercial, Voiceover)
Training
Special Skills (i.e. skills involving music, dance, accents, sports, etc)
Any union affiliations (i.e. SAG-AFTRA / Equity)
How do I create an acting resume without any credits?
When you first start your career, you won't have many acting credits so it's usually a good idea to tailor your resume to focus on your training. This will show that, although you don't have much professional experience yet, you are being proactive in becoming the best you can be. This can be a great selling point.
Your resume will then show off your headshot, your physical characteristics, your training, and any skills that you may have. This is more than enough when you are first starting out and will show industry professionals that you are taking this career seriously.
Online Resume's
There are a number of online casting websites that allow you to put together an online resume. These can be extremely helpful as casting directors and agents can view your profile to see any updates, rather than rely on you sending a new resume each time via email.
Depending on where you are in the world there are a few different sites you can use. I'll talk more about these later, in the Casting Websites section.
3. Demo Reel
An actor's demo reel is a short video that serves as an opportunity to show off the actor's best work. This reel is used to showcase the actor's range and abilities to casting directors that haven't yet seen them perform. It typically includes scenes from films and TV shows that the actor has appeared in.
If you already have some on-screen credits, take the footage and put it together in a short reel that will allow casting directors, agents and other industry professionals to see you perform. Although not essential, a demo reel can be extremely beneficial in convincing a casting director to bring you in to audition.
Can I make a demo reel if I don't have any screen credits?
If you haven't yet appeared in any films or TV shows you won't have any footage to use for a demo reel. But that doesn't mean you can't have one.
This can be a problem for actors that have done a lot of theatre work but haven't had any screen work. As the casting director will usually want to see you perform before bringing you in to audition.
If you don't have any footage to use, there are a few different options to choose from.
Film a self-tape to use as a demo reel. As long as the self-tape is good and filmed well, it will not only show the casting director or agent your ability as a performer, but it will also show that you know how to self-tape correctly, which is an extremely valuable skill that even many experienced actors struggle with.
Create your own demo reel scene. Some people don't like the idea of paying for showreel material, although I think that if you can afford it; when done correctly it can be a great benefit. It works just like a normal demo reel, without having to spend years struggling to find work. Although be aware that if you are going to pay someone to film a demo reel scene you must do your due diligence and pick someone that is going to create something that you're happy with.
Remember that just as a good demo reel can help you land auditions, a bad demo reel can prevent you from getting auditions. Don't include something in your demo reel unless you are very happy with your performance. If you think the clip reflects you negatively, it may hurt your chances of getting future auditions.
4. Website
Whilst websites aren't by any means essential for an actor, they can definitely have their benefit. By creating a website, you will have your own hub for all your work, marketing materials, and links to social media and other sites. A website makes it easier for industry professionals to find you and your work.
One giant benefit of a well-made website is that you will be found easier through search engines like Google. If someone hears about you and searches your name on Google, your website will come up and they will be able to view your work, headshots, and contact details.
Submit To Auditions
Once you have your professional portfolio and you're ready to start working, it's time to start submitting yourself to jobs. But how do you get auditions without an agent? Where do you look?
Actors that don't have agents can find acting auditions by networking, using online casting websites, contacting casting directors and using social media to showcase their talent and scout for casting opportunities.
For actors that already have agents, it's usually still recommended that you continue to look for work yourself. It's important to take control of your career and not sit back waiting for others to offer you work. In my personal experience, I tend to have a higher audition success rate for jobs that I find myself, through networking due to the more personable approach.
1. Casting Websites
Casting websites are great for actors as, for a small fee, they offer a wide range of opportunities all in one place. Actors can easily create a profile, submit their materials and potentially get auditions for jobs that are currently being cast.
There are many casting websites around the world to choose from, so it's important to understand which ones you will benefit from the most.
In the US and Canada, Actors Access, Backstage, and Casting Frontier are all great options. Whilst they do cost money to access the auditions, you can sign up and create a profile for free. You should treat your profile like an online resume, so include your headshots, demo reel, credits and any skills that you have.
In the UK, Spotlight is the main platform used to find talent for large productions, although it's quite exclusive as you can't join until you meet their entry requirements. If you're not able to join Spotlight just yet, Mandy and Backstage are also great options that are often used for smaller, more accessible productions. This is a great place to start.
If you're based in the UK and you'd like to get access to Spotlight, I'd highly suggest reading my article on how to join Spotlight where I break down the requirements, costs and tips for meeting their entry requirements quicker.
2. Networking
People often say "it's not what you know, it's who you know." But I'd like to offer a slight adjustment to that statement. I think it's more about who knows you.
You can know the names of all the Casting Directors in the world, and sure, it may help. But having a good relationship with just one of those casting directors will be so much more beneficial in the long run. I'm sure everyone understands the benefits of networking at this point, but how should you go about it?
Ultimately this depends on the context. Networking can be as simple as emailing a casting director to introduce yourself. But in real-life scenarios, for example, when you're at the theatre it can be helpful to think of it less as "networking," and more as "socialising." Don't think about how a director could give you your next role. Just talk to them, have a chat. Be human.
If you're only networking for your own benefit, it will be very obvious that you're not really interested in the other person, you're just interested in what they can offer you.
3. Contact Casting Directors
People are often hesitant to contact Casting Directors, but in the right context, it can be very beneficial. It could be as simple as emailing them to introduce yourself, to offer free tickets to a show you're in, or to let them know about a film you just did (as well as where to find it).
Whilst you probably won't receive an audition straight from emailing a casting director one time (although it definitely happens more than you think), it will allow them to know who you are. If they are casting anything that you're suitable for at the time, they may just ask you to audition. If not, they at least know your name and they've seen your headshots.
Getting a casting director to see you perform, whether that be on stage, or on screen, is extremely beneficial as a casting director is more likely to ask an actor to audition once they've seen them perform. This is why demo reels are so beneficial.
When contacting casting directors, I would try to stick to email. Don't inbox them on social media or call their office number. It's important to be professional. Also, keep in mind that you don't want to spam their emails or come across as annoying.
Remember that Casting Directors are incredibly busy and don't have time to reply to every email, but I can assure you that they do read them all. So don't spam them until you get a reply, and don't send them an email every week. Stick to every few months, and only when you have something new to offer.
4. Social Media
Every year social media is becoming more and more lucrative to actors' careers, and perhaps in ways that you may not have thought about before.
Actors can use social media to showcase their personalities whilst gaining notoriety through relatable content, engaging with industry professionals, keeping up to date with industry news, and finding casting calls through social media groups and casting directors' pages.
Here are three ways you can use social media to find auditions:
Join Local Acting/Filmmaking Groups: For newer actors that don't have much experience, it may be a good idea to pursue student & independent films. Many of these projects post ads on local acting and filmmaking groups on sites such as Facebook.
These types of jobs are usually lower quality and often only cover expenses, although if you're just starting out, they can be a great way to dip your toes in, get a few credits and gather material for your demo reel.
Create Relatable Content: Over the last few years with the rise of short-form video content actors like Jonny Weldon in the UK have been gaining notoriety through videos that industry professionals can relate to. These videos then get shared around platforms like Twitter and they get seen by larger actors, agents and casting directors.
This type of content isn't for everyone, but it can be used as a source of inspiration. Sharing your own personality and quirks through social media, and becoming relatable to others in the industry can be a great way to gain popularity which could then result in potential casting opportunities.
Finding Casting Calls: There was a point in time where you would see the same actors in every movie you watched. Although over recent years, this has taken a turn. More and more casting directors are desperately searching for undiscovered talent, this is why we're now seeing so many new faces in the biggest shows.
Many casting directors have started to understand the benefit of using social media as a way to find new actors, especially when searching for BAME actors or those with unique skills/traits.
CASTING CALL 'Character G'.

Text version can be found here… https://t.co/D8neXW8zPP@fayetimby @FFearis #castingcall #castingcall #audition #Casting #Netflix pic.twitter.com/x5XUsNKkXz

— SophieHollandCastingCSA (@SophHollandCast) December 4, 2020
Casting directors like Sophie Holland; who has done extremely well in recent years, having cast hit shows like Wednesday, The Witcher and You, are constantly putting casting calls on Twitter.
I'd highly suggest following established casting directors, production companies and directors that you'd like to work with in order to stay up to date with what they're doing. You never know, you may find a casting call that is perfect for you!
How to Get More Auditions
Actors don't get every job they audition for. Whilst there's no specific number of auditions that it takes to land a role, it could be anywhere from 5, to 20, to 100+ auditions before you land a job.
Kurt Yue, a well-established actor that's worked with Marvel and Netflix said that in 2022 he only booked 3.1% of the jobs he auditioned for and that he "went on a streak of 81 auditions without any bookings." This definitely isn't the norm, but you will probably experience this at some point during your career.
So whilst the number of auditions you get depends on your age, your look, and where you're located in the world; if you're only getting a few auditions a year, it may take you a few years to land a job. So how do you increase the number of auditions that you get?
Ensure Your Headshots Stand Out
If your headshots don't represent you, or they don't stand out in a row of other headshots, the chances are you won't get that many auditions. Your headshots must catch the casting director's eye.
If you're not getting the number of auditions you'd like, take a look at your headshots and ask yourself if they truly represent you. Do they stand out amongst other people's headshots? Are you really happy with them? If not, it may be time to get some new ones.
Know Your Casting Type
Many actors think that they shouldn't worry about casting type since they don't want to get "type-cast" or become a one-trick pony. I do understand this sentiment, but when you're not working, you shouldn't be worrying about getting too much of the same type of work.
By figuring out your casting type, you can market yourself in a way that will help you be seen for more of those types of roles.
Actors can determine their casting type by objectively looking at their physical characteristics, personality traits, and playing age. If they struggle with this they can then seek feedback from acting coaches and agents to get a professional perspective on their strengths and weaknesses.
Know your USP
Unique selling points or USPs are a great way of getting extra auditions. A unique selling point is something that sets you apart from the crowd. You don't have to be the only person that has this selling point, in fact, you almost probably won't be, but it will still help you.
For example, I often get auditions where I'm required to play the drums, and one time I even got an audition because I could complete the Rubik's cube.
Your USP doesn't have to be a skill or sport, it could be your experience in a certain career (for example as a police officer). It could be a disability or a physical trait. Your unique selling point is something interesting that sets you apart from the crowd. Don't shy from these traits, be proud of them. You don't have to let it define your career, but they may help you in the future.
Remember: The number of auditions and bookings you get will fluctuate every year, this isn't a reflection on your ability. Don't let it affect you or push you to give up. Keep going! You may have done countless auditions so far without booking a job, but maybe the next one is the one. You never know what's around the corner.
Prepare for your Audition
Once you get offered an audition, it's time to prepare. Audition prep is a skill within itself and can take a lot of practice. If you haven't already, it may be a good idea to take a workshop or class on audition prep. But if you can't do that, here are a few steps you should follow when preparing for your audition.
1. Read the material
When you get asked to audition for a role, the casting director will provide you with as much information as they can. Some actors may jump straight into reading the script, but it's important to take notice of everything the casting director sends you.
This will include audition sides, relevant character information, other information they'd like you to provide and a submission deadline or audition date/time.
Ensure you look through all of this information and follow it to a T. I once turned up to an audition in London only to realise that I had only prepared half of the material they wanted me to prepare. Sufficed to say, I didn't get that job. You can be sure I'll never make that mistake again!
Once you've looked through everything, it's time to read through the audition sides.
2. Do You Research
Depending on the audition and how long you have to prepare, you may have to do a bit of research. For example, if you're auditioning to play a real person, you'll probably want to do some research into their lives, their mannerisms, their morals, their goals, their speech patterns, etc.
If you're auditioning for a role that includes complicated dialogue, you'll want to understand what you're saying. If you're auditioning for an existing TV show, it may be a good idea to watch an episode in order to get a feel for the show.
You may not always have time to do a lot of research, auditions are often last minute. But ultimately, ensure that you're confident in what you're doing.
3. Make Strong Choices
A common mistake that actors make when auditioning is trying to figure out what the casting director is looking for. Whilst this makes sense in theory; pandering will usually result in a worse audition since we don't really know what the casting director is looking for. This results in the actor not making strong choices and instead having an audition that is rather forgettable.
Instead, it's always better to make strong choices and be confident in them. Even if you read the context of the scene wrong, or play the character in a way that the casting director wasn't expecting, the end performance will be better.
It's not uncommon for casting directors to cast actors that played a scene in a way that they didn't expect if they think it works better. Figure out your understanding of the character and be confident in that version.
Even if you don't get the role, the casting director will remember you for the strong choices and may offer you another role or even ask you to audition for other roles in the future.
4. Learn The Lines
Most of the time, you'll be given the script in advance. In this case, you'll want to learn the lines the best that you can. It's harder to give a good performance with a script in your hand as you'll be restricted in your movement and your eyes will constantly be glancing at the words.
The performance doesn't stop between your lines, acting is reacting, you want to react to the words that the person reading with you is saying and it's hard to do that when you're reading the script. If you have time to learn the script, do that.
If you're not given much time, for example when you're given the script on the day of the audition, this is where cold reading comes in. Cold reading is a skill that actors use to give their best performance when they have to have the script in hand due to a lack of prep time.
In these cases, it's important to get as comfortable as you can with the material so you don't have to look down at the script for every line. The casting director wants to see your face.
Types of Acting Auditions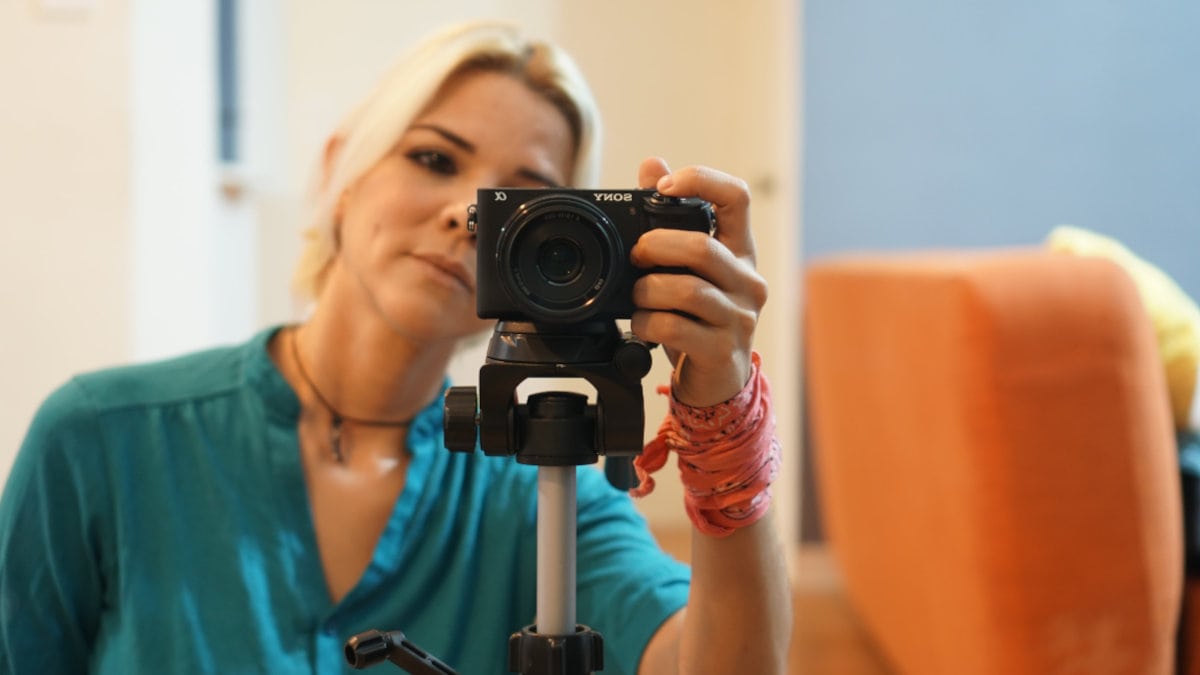 Throughout your career, you will experience different types of auditions. It's important to understand what each one means and what they entail, as you may have to prepare differently depending on the type of audition. The three main types of auditions are:
1. Self-Tape Audition
The self-tape audition is a relatively new concept, but it's quickly become one of the most common ways to audition. It involves an actor filming their audition on a phone or camera and submitting it to the casting director. Self-tapes can be great because;
More Opportunities: Casting Directors can see more people audition through self-tape than they can in person. Meaning they're more likely to take risks and ask unknown actors to audition.
Save Money: Actors don't have to spend money on travel. This is great because actors can commonly do multiple auditions before landing a single job.
More Flexibility: Since self-tape auditions aren't live, actors can fit them in around their day job and other responsibilities, as long as they send them off before the deadline.
Multiple Takes: Actors can experiment and play around until they find something that really works, meaning they can send off what they believe to be their best take.
Whilst Casting Directors do cast smaller roles from self-tapes alone, they're usually used as a first-round audition. If your self-tape is then successful, you'll be asked to do a live or in-person audition.
When filming a self-tape, ensure you follow all the instructions that the Casting Director gives you. For example, a standard self-tape will be filmed landscape. Whereas if the casting director asks you to film it in portrait, you should do that.
Whilst the video quality is important, the sound is also extremely important. Ensure you can be seen and heard well.
2. Video Call Audition
Video call auditions are possibly the least common type of audition. They're usually reserved for actors that live too far away to travel. For example, it's probably not financially viable to fly from the UK to Los Angeles to attend an audition. This is where a video call audition would be helpful.
When attending auditions through a video call it's important to be on time and prepared. Ensure your space is good enough for the audition before joining the call and test out your video and audio to ensure they're working. You want to minimise any tech issues.
If you do have issues with your internet connection, try not to stress out. Casting Directors are human and deal with the same issues as you, they will understand.
3. In-Person Audition
In-person auditions are the most traditional form of auditioning. Whilst you may attend an in-person audition as a first-round audition, you'll often be asked to do a self-tape first. This way Casting Directors can ensure they're only inviting actors that they're interested in for the role, but this isn't always the case.
You may receive the audition sides a few days before the audition, in which case you'll want to learn them as well as you can so you're not glancing down at the script during the audition. It's generally good practice to be "off-book" if you have enough time.
Sometimes you'll be given your audition sides when you turn up. You'll be given a short amount of time to read through, become familiar with the material and make some stylistic choices before your audition. This is where cold reading and audition technique come in handy.
You'll want to try your best to turn up early, this will not only make a good impression, but if you do get given the material before the audition, you'll want to give yourself as much time as possible.
Don't Dwell on the Result
Once you've completed your audition. Don't think about how rich you'd be if you land the job, don't think about what the role would do for your career, that's a recipe for unhappiness.
Instead, forget about the audition entirely. Over your career, you will audition for thousands of roles, and the reality is, you'll only be hired for a few of them. It's nothing against you personally, it doesn't mean you're a bad performer. No actor is perfect for every role.
Forgetting about the audition once it's done will allow you to move on and find more auditions, continue to train, becoming better. If you do get a re-call audition, or if you do get the job, then that's amazing! But don't expect it. If you don't get the job, then it doesn't matter because you're already moving on to the next thing.
Apply To Talent Agencies
READ: How to Get an Acting Agent: A Comprehensive Guide
Once an actor has done some training, got some professional headshots and earned a few good credits, it may be time to start looking for an agent.
The main role of a talent agent is to book auditions for the actors they represent. They do this through their industry connections with casting directors, as well as staying up to date with the latest casting calls and job opportunities.
Whilst you can still get high-quality work without an agent, being represented by a good talent agent can result in higher quality, more frequent auditions (as long as your portfolio is up to scratch).
I recently wrote a full guide on how to get an acting agent that I highly recommend you check out. It goes in-depth into each step of this process, as well as includes some great tips and things that will help you find the perfect agent.
How to Find Talent Agencies
There are hundreds of talent agencies around the world so it's very easy to find them, although how do you know which ones are worth applying to?
The big agencies that represent the biggest actors are often very hard to get access to, as you can imagine. But there are many smaller, boutique agencies that represent actors at all levels of their careers.
I recently wrote a blog post about London talent agents that all actors should know that I'd highly recommend checking out. You can also find agencies by searching google for agents in your area, asking friends who they're represented by, or researching associations like The PMA in the UK, or SAG-franchised agencies in the US.
At this point, you have to do your own due diligence by researching the actors they represent, have they had any good work recently? Read their about page on their website, who runs the agency? You have to figure out whether you'd like to be represented by them.
Remember: It's better to be unrepresented than to have a bad agent. An agent that doesn't book you auditions, takes too much commission or has a bad reputation in the industry will be more of a hindrance than an asset.
How to Apply to a Talent Agent
Once you've found a few talent agencies that you like and you've done some research into them, it's time to think about applying.
To apply to a talent agent, take a look at their contact page and find out how they prefer to be contacted, as well as any other information they request. Most agencies prefer an email, although some will have a contact form that you can fill in directly on their website.
Some larger agencies may have multiple agents. In these cases, it may be good to research each agent specifically, in order to find out which one you'd like to work with. In my experience, naming a specific agent is more likely to get you a reply. Although if you'd rather make a general representation enquiry they often have a shared inbox too.
Whilst there are no hard and fast rules for your email, keeping it short and to the point is definitely a good idea. Agents are extremely busy and don't have time to read your life story. They've already read a million "I've wanted to become an actor ever since…" emails.
Instead; briefly introduce yourself (perhaps include anything of note. For example; "I've just finished drama school" or "I'm currently performing in…", etc). Then include any relevant links to your promotional material such as a resume, headshots and demo reel.
Great Tip: If you'd like an agent to see you perform, offer them free tickets and give them as much notice as you can. Agents are constantly watching shows of prospective actors and may already have plans if you wait too long. I've also heard agents recommend offering more than one ticket as they don't like going to the theatre alone.
Meeting with an Agent
Once you've emailed a few agents, you may be lucky enough to get offered a meeting. It's important to note that this isn't an audition or job interview. A meeting with an agent is a way to find out if you'd like to work together moving forward.
This applies on both sides. Many actors stress out before meetings with agents as they think the agent has all the control, although you also need to think about whether you'd like to work with them too. You don't have to be best friends with your agent, but it's important that you click in some way.
Before the meeting, think "if I had an agent, what would they be like?" Figure out what traits are important to you, as you don't want to accept a representation offer only to realise you don't work well with them.
For more specifics on questions most agents ask in meetings, ways to approach the meeting and great questions that you can ask them, I'd recommend reading my full guide on how to get a talent agent.
Stay Involved with the Industry
Staying engaged with the entertainment industry is extremely important for actors, especially when they're not working. Staying involved with the industry can help actors grow and learn between roles.
Showing persistence in the lack of work will show others that you're proactive and still pursuing this career, which could lead to future auditions. It will also help you stay up to date with any relevant news. Here are 6 great ways to stay involved with the industry throughout your career:
1. Attend Industry Events
Industry events are a great way of networking and keeping up to date with what's currently going on in the industry. By attending film festivals, award shows and other networking events you will get to see other people's work, find new filmmakers that you want to work with and meet people from all parts of the industry.
When at these events, don't try to be too pushy. Don't go handing your resume to every person that looks important. Instead, use the tips I mentioned in the networking part of this article. It doesn't matter if the person has the ability to directly give you work or not. Just talk to people and make genuine connections.
2. Create Your Own Content
Creating your own content as an actor is a great way to stay active in the industry. Content can come in many forms. You could make a short film, start a podcast or even a blog. (These are just some things I've done personally).
Making a short film can allow you to practice your on-screen skills along with many other skills. It can provide potential material for your demo reel and can also show industry people that you're being proactive.
Creating music, starting a youtube channel, podcast, blog, or even just deciding to be active on social media can also be huge; the content doesn't even have to be acting-related. Actors are people too, we have other hobbies and interests.
Showing another side of yourself can allow you to show your personality, and grow a brand outside of acting that could over time support your acting career. Just think about how many musicians have started acting careers. Everyone's path is different.
3. Visit the Theatre
Going to the theatre is one of my favourite things to do. Over the years I've made quite a few industry contacts and relationships by going to the theatre and just talking to people. If you have friends in shows, go to see them.
Other than it being a good and supportive thing to do, oftentimes after the show when you meet with your friend, you'll also get to meet some of the actors, the director, writers, casting directors, agents and people that work with other production companies too. And the great thing is that we're able to genuinely connect because we all have a passion for telling stories.
Despite how large it can seem from the outside, the industry can actually be a very small place, especially in your local area. You will continue to see the same faces at every show you attend and if you make an effort to get involved you can create long-lasting friendships and working relationships.
4. Proactively Watch Films & TV Shows
As an actor, proactively watching films and TV shows can be considered research, but it's important to emphasise the "proactively". One benefit to this is the opportunity to learn by example; i.e. watching and studying performances by crazy-good actors.
But I also like to research some of the people that were involved in the creation of the movie. Once the movie or show is done, find out who were the casting directors, producers, production companies, directors and writers involved. What else has the casting director cast, where is the production company based and what else have they made?
By doing this, you will develop a working knowledge of who is doing what in the industry. When you see the name of a casting director, you will probably know exactly who they are and what they've worked on. Then, when you eventually meet that casting director or when you're talking with other industry professionals about a casting director, you'll already know who they are.
5. Industry-Related Publications & Content
Whether it be blogs like this one or news outlets like Variety, The Hollywood Reporter and The Stage, reading about what's currently going on in the industry and about other people's thoughts and experiences in the industry can not only be helpful, but very interesting.
The Hollywood Reporter does a great video series called "Actors Roundtable", where some of the biggest stars in the industry sit around and chat about acting. Every one of these discussions really motivates me; especially when I'm out of work. Hearing the stories of how each of them started, struggled, and persisted is thrilling.
Hearing them talk about their technique, training and the same things I've trained in. Hearing them talk about how they still struggle with imposter syndrome, how they failed a million times. It helps me push forward and know that I'm going in the right direction. I'd highly recommend this series to you!
6. Social Media
Whilst social media can be a black hole at times, it can be a great place to stay up to date with what's going on in the industry. I personally like to use Twitter for this.
You're able to directly interact with other actors and industry professionals, have intriguing discussions, view open casting calls, as well as stay up to date with any relevant news. Social media can be great, but ensure you're following the right people and using it in a smart way instead of falling for the endless-scrolling trap.
When you watch movies, or plays find out who was involved and follow them on social media. Follow the theatre or production company's page, the director and casting directors.