One of the biggest goals for actors looking to work in the UK entertainment industry is joining Spotlight. Being a Spotlight member is one of the first big steps toward a professional career in the industry. But what is Spotlight, how much does it cost and how do you become a member?
To become a Spotlight member you must meet the minimum requirements of membership. These include either one featured role or two professional performance credits, one year of full time or two years of part-time actor training, or a recommendation from an accredited casting director or talent agent.
But I'm sure that sounds a little overwhelming. So in this article, I'll be explaining everything there is to know about Spotlight, why it's important to be a member and how to increase your chances of getting accepted.
What is Spotlight?
Founded in 1927, Spotlight is Europe's largest casting service. Used by the largest agents, casting directors and performers to cast productions from the West End to Netflix. It is commonly known as the industry-standard platform for casting.
Many actors believe that a Spotlight membership is a must-have for wannabe actors in the UK. While it's definitely possible to get work without a membership, being a Spotlight member will allow you to be taken more seriously in the industry and open yourself up to larger casting opportunities for bigger projects.
How Do I Join Spotlight?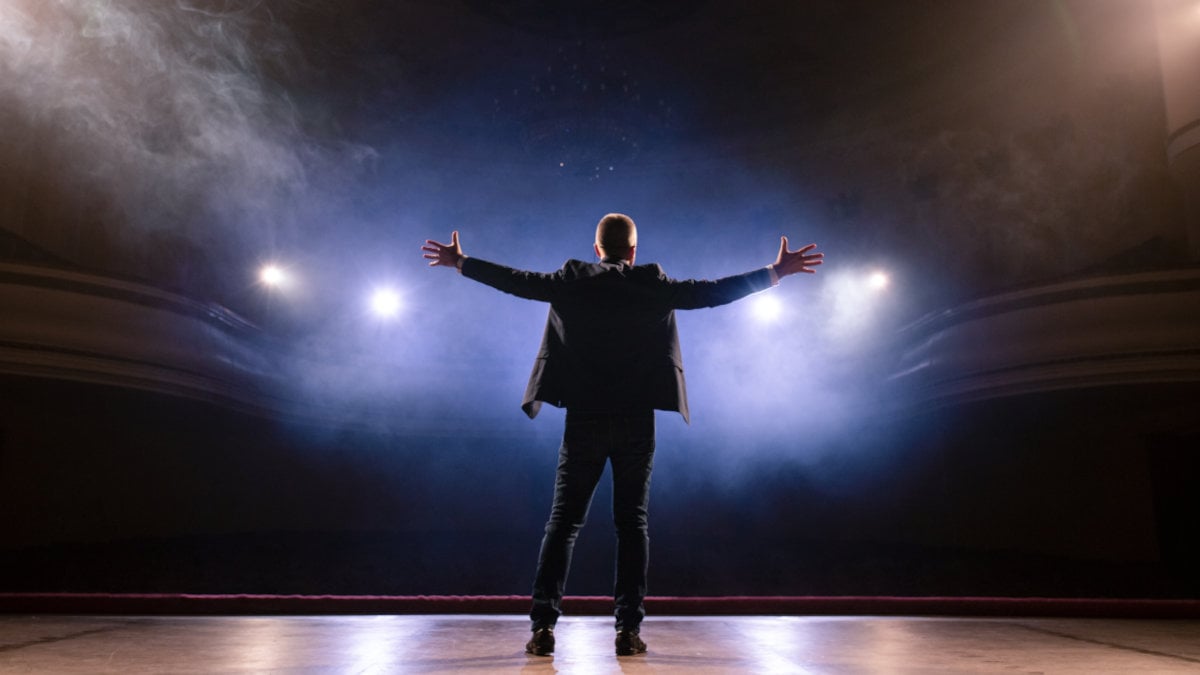 So that sounds great, but how do I join? Ultimately, there are only three ways to become a Spotlight member and get access to the countless productions being cast through the platform. So whether you're wondering if you're eligible, or you're trying to find out how to join spotlight without any credits, this article will help you out.
1. Reach The Minimum Credit Requirements
Possibly one of the hardest methods of becoming a Spotlight member; reaching the minimum credit requirements can take some performers years to reach. Luckily Spotlight have recently adjusted the minimum requirements to allow more people the opportunity of becoming a member.
The current minimum credit requirements for a Spotlight membership are:
"At least one featured role with an Equity or equivalent union contract or two professional performance credits."
Spotlight wants its members to be professional. Therefore ensuring members meet these minimum requirements ensures that actors on the platform have a base level of experience. Although not easy, this is a very realistic goal to shoot for.
If you meet these requirements and you're over the age of 18, then congratulations! You're eligible for the full "Performers" membership. If not, don't worry, there are still some other options to explore.
2. Get A Talent Agent
Getting a talent agent definitely isn't easy, and unfortunately, you'll find it slightly harder to get one without a Spotlight membership, but it's far from impossible. Just recently, a friend of mine who has been grinding for the last two years landed herself an agent, and in doing so became eligible for Spotlight.
If this is the route you'd like to take, then there are a few things you'll need to ensure you have the best chance of landing an agent.
Professional actor headshots
At least a few credits on your CV
A basic showreel
Once you have an agent, congratulations! As long as they're a Spotlight recognised agency, your agent can submit an application for you, and you should receive an acceptance as soon as possible.
READ: How Much Does An Acting Agent Cost?
If you're under the age of 25, you'll most likely be given a "Young Performers" membership, if you're over 25, you'll most likely be given a "Performers" membership. The only real difference between these two memberships is the prices, we'll discuss this later.
3. Study Professionally
READ: Drama School vs University for Actors: Which is Better?
I hesitate to say that studying professionally is easy because drama school is far from easy. But when it comes to getting access to Spotlight, studying professionally is by far the easiest method of getting that membership application accepted.
By studying a full-time professional performance course for one year or a part-time course for two years, you will become eligible to join Spotlight. During your final year, you will be eligible to apply to the "Graduates" membership.
If you don't currently have credits or experience, training professionally will allow you to join Spotlight and fast track your career.
Although before you choose a course, you should be aware that not all performance courses are eligible for a Spotlight membership. Eligible courses must be:
Vocational/Practical training rather than theoretical
RQF 6/SCQF 9 or equivalent qualification
Excess of 30 contact hours per week
Maximum of 22 students per class & 30 weeks in a year
Professional showcase opportunity
Professional development programmes with industry engagement
Professional facility access
Clear commitments on safeguarding, bullying and diversity
If you're still unsure which courses are eligible, I've made a list of the Top 12 Drama Schools in the UK, all of which are Spotlight eligible and highly respected.
How Much Does A Spotlight Membership Cost?
Depending on which membership a performer has, a Spotlight membership can cost between £106 – £162 per year ($130 – $199). Membership levels don't have major differences in features, they simply provide better affordability to younger performers and new graduates.
| Membership | Cost (Yearly) |
| --- | --- |
| Young Performer | £106 |
| Graduate | £106 |
| Performer | £162 |
Cost of Spotlight UK Membership
What If I'm Not Eligible?
If you're not eligible for a Spotlight membership right now, don't worry. It really isn't the end of the world! You should take this time to develop your network and networking abilities as these will help you down the road.
If you can get work without an agent, and without Spotlight, then you will eventually convince an agent that you can land jobs that they find for you through Spotlight.
READ: How To Become An Actor In The UK with No Experience
Don't put too much pressure on yourself, have fun and enjoy the process! I find that I sometimes focus so much on how to move forward in my career that I don't enjoy the moment. If I'm not enjoying the moment, what's the point huh? Good luck!