Becoming an actor is a long and hard journey. In this article, I list the seven essential skills that every actor should practice. Actors spend years training and honing these basic skills, even late into their careers.
No matter where you are in your career; if you want to become the best that you can be, practising each of these skills will put you in the right direction to creating a long and successful career in the industry.
These basic skills are so important that drama schools dedicate a minimum of one to two years to learning and developing the basic foundations of these skills. Therefore allowing actors to further improve on them throughout their careers.
Acting Technique
Many of the best actors in the world are trained in one or multiple acting techniques and are strong believers in the idea that actors should have a strong grasp and thorough practice of an acting technique.
Acting techniques are methods of acting that are created by practitioners over time with the intention of creating realistic, true to life characters that evoke a strong emotional response from an audience. Common techniques are those founded by Stanislavski, Meisner, Stella Adler and Uta Hagen.
Taking classes and delving into an acting technique is possibly the most effective way of taking your acting ability to the next level.
Stanislavski is known as the grandfather of the method. Forget everything you think you know about "method acting." The media often pushes this to the extreme, representing the method as something that it's not.
Instead, take a class on Stanislavski, read one of his books, and put his ideas into practice. I promise you, if you've never done this before, it will revolutionise the way you approach your acting and develop your characters.
Some of Stanislavski's most well known and used technique's include:
If you've already delved into Stanislavski's techniques, perhaps look into some other practitioners. In fact, some of the most influential acting practitioners were trained by Stanislavski himself or one of his students. Take a look into the methods developed by Uta Hagen, Sanford Meisner, Stella Adler & Lee Strasberg. These are some of the most influential acting practitioners in modern history.
Movement
The body is an essential part of an actors ability. The way an actor uses their body and the way they move affects the way that they act and speak. Other aspects of acting directly respond to the movement of a character and therefore it's essential that an actor has full control over their body.
Our bodies and muscles sink into positions over time as we subconsciously train our bodies to sit, stand and walk in positions that are unique to us. Therefore an actors goal for movement is to reach a level of neutrality and to have full control of our bodies.
An actor that achieves this will be able to embody a wider range of characters with ease, rather than straining to position themselves in a way that is unnaturalistic to their day to day selves.
This means having good stamina and strength, as well as flexibility. You don't have to be a bodybuilder or an acrobat if that's not what you're into. But working on your overall health will assist you when training in movement and help you maintain your range as you get older.
There are some great techniques used by actors and performers to greatly improve the control they have over their bodies. Alexander Technique, Jacques Lecoq and Laban are some of the most popular.
Do some research into movement classes near you, and learn to become a better actor through movement.
Vocal Technique
The voice is one of the fundamental skills that all actors learn while at drama school. Just like movement, an actor with complete control over their voice will have more range in their performance, allowing for more naturalistic performances.
The voice is also very delicate. Learning to use it safely is extremely important. If an actor performs 8 shows per week, where they must shout for an entire 5 minute scene, they will lose their voice very quickly without proper technique. This will of course affect further shows, which isn't an option.
Therefore there are many things to work on when it comes to voice. Projection, tone, warming up, pronunciation, accents and more. The voice is a complicated tool that has the ability to completely change a character with small changes.
It's important for an actor to recognise the way in which they should use their voice dependent on the character and format of the production. The ability to play a quiet character on stage, while still being heard clearly isn't as easy as it may seem. Projection isn't the same as shouting.
Find a voice teacher, learn how the voice works and how to use it to your liking, in a safe manner. If you want to learn some accents, regional British accents and Standard American accents are a good place to start. Looking into accents that fit your casting type will also be a great benefit.
Once you have the basics of an accent down, it may be a good idea to get a dialect coach to hone the small details of the accent that will make you sound like a local to the region.
Script Analysis
Script analysis is an essential part of the acting process. In this process, an actor will be able to extract key details that are strategically created by the writer that can further inform their character choices. But what exactly is script analysis?
Script analysis describes the work an actor does in preparation for a role. By analysing a script, an actor can learn everything there is to know about a character, their relationships and the world they live in. Therefore laying the foundations on which they can further build their characters.
During the script analysis process, actors will use the techniques that they have learnt to assist in the development of their characters from the information found in the script. The basic information found while analysing a script is then used to further inform more complex character choices.
For example, the script may not talk about your characters parents, but from the foundations that you've built from the information given to you in the script, you can infer on the characters relationship with their parents.
To get the most out of the script analysis process, an actor should constantly ask, "why?" If the writer states you're firmly gripping a cup, why? If another character takes a disliking to you, why? If you lecture another character on their life choices, why? Do you have experience with the same bad decisions? This process will allow you to take your character from words on a script to a fully, three-dimensional character.
Audition Technique
Auditioning is an essential part of being an actor. Love it or hate it, it's not changing any time soon. It's important that you know how to audition and what's important when auditioning. In a play or a movie, we may have 2 hours to wow the audience. In an audition, we may have 2 minutes, if we're lucky.
There's a lot that we can't control when it comes to auditions. You may not be tall enough. Or if you're auditioning for a mother, you may not look enough like the daughter, who's already been cast. But what you can control is your performance.
Audition technique isn't about being formulaic in your performances, it's about giving yourself the best chance by learning to be relaxed for your auditions and being confident in your choices. It's about making strong choices and sticking by them.
Many actors will indecisively dance between multiple character choices, scared to commit as they don't know what the Casting Director is looking for, and they don't want their choices to be wrong. This is the wrong way of thinking.
Making strong choices shows the Casting Director that you are an unapologetic professional, you know what you're doing and you're confident in your ability. Often you may show the character in a way that they hadn't thought of before, or they may ask you to do the scene again in a different way, to see how you take the direction.
If you don't get the role, which is the case 90% of the time, you can be confident in the fact that you gave it your all, and the Casting Director will remember you for it. Perhaps you're perfect for another role that they'll cast in the future. Auditions aren't just about getting the job, they're about networking.
Observational Skills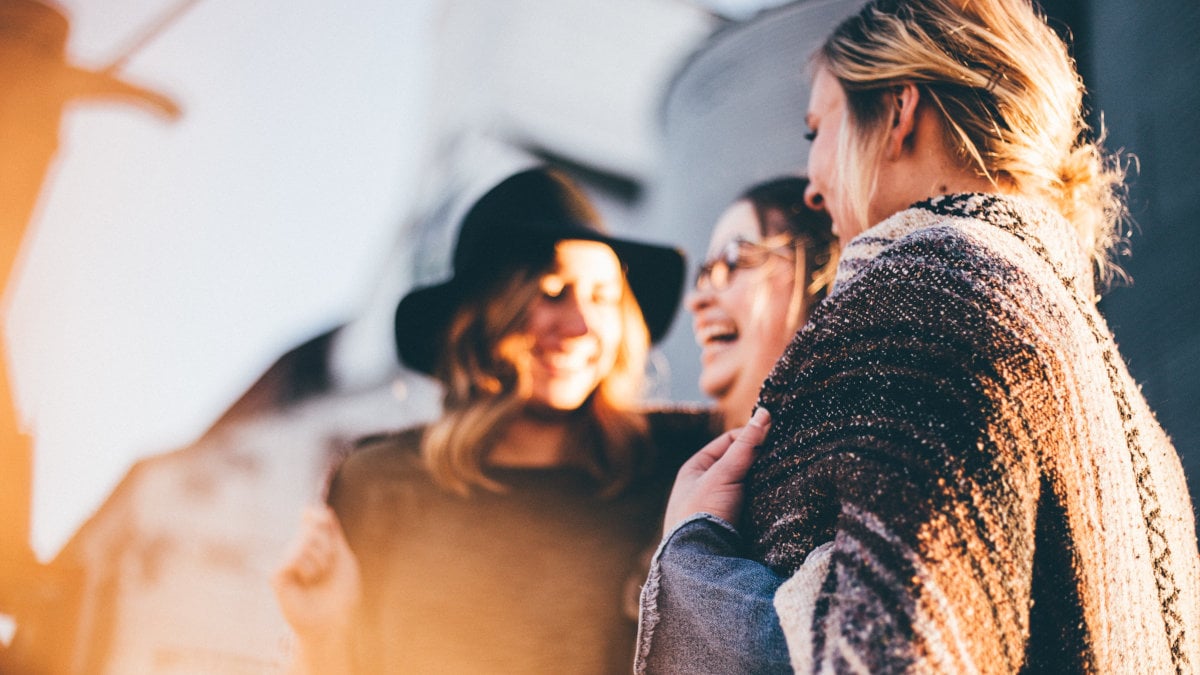 Actors are in the industry of recreation. Therefore it's important that an actor is observant of the world around them. From observing the way that you do things in your day to day life to observing other people.
Observing the way you do things will allow you to understand who you are. How do you walk? How do you pick up a hot mug? What are the first things you do the moment of waking up? These observations will allow you to be purposeful in your character choices. You will be able to differentiate yourself from your character, and therefore replace certain things about yourself that don't belong to the character.
How will you walk like the character, when you don't even know how you walk? How will you pick up a hot mug like the character, when you don't even know how you pick up a hot mug? How will you become the character when you don't even know how to become yourself?
You may pick up the mug the same way the character does, you may walk the same way as the character. There will most definitely be many similarities between you and the character, but an actor must make these choices with purpose rather than by chance, and being observant of yourself, will allow you to do this.
It's also important that we observe the world around us. If you've never sat in a town square and watched people, I'd encourage you to do so. It's not weird, I promise. It's your job, after all.
By watching other people, you will recognise the small things that differentiate us. You will be able to borrow traits from people that you see in the streets to use them in your characters. The tone of voice, the way people walk, the way people hold themselves. Each person does these things differently, and by watching these things you will build a repertoire of traits in your head that you can use in your acting.
Here's a great quote from Anthony Meindl, in an article by Backstage that sums this up perfectly.
The most important skill in any actor's toolkit—the thing that makes them the most appealing to casting directors, producers, audiences, and even random people you meet in your day to day—is a deep and abiding sense of curiosity.

Anthony Meindl
Motivation
Wait, what? Motivation isn't a skill…? I can assure you that it is. To say that this industry is hard, would be an understatement. Unless you're incredibly lucky, you're going to have to grind for years before you get anywhere. That kind of motivation is a talent.
It's cheesy to say that "it's a marathon, not a sprint." But this is true. If you try to run too fast, too early, you may tire out, you may just give up. Think about it, you may not be destined for success until you're older.
Sure, that sucks a little. But would you rather put in the work for years and become successful at what you love doing later in life, or give up because it hasn't worked out after a few years of trying, and then risk missing out on that success?
Plus, who wants to reach the peak of their career during their teens or their 20s. It's much cooler to climb through the ranks of the industry being involved in productions, both good and bad, during your career. You will have a better story to tell, that's for sure.
Trust that the good actors that are determined enough will eventually see success. Maybe not this year, maybe not next year. Maybe not in 10 years. But eventually.
How many actors didn't become fully known until they were older? Many!
Samuel L. Jackson did Pulp Fiction at 45
Bryan Cranston did Breaking Bad at 44
Alan Rickman did Die Hard at 42
Judi Dench did James Bond at 61
Sure they were all working as actors before those roles, but these are the roles that they're notable for. They worked up to them over time. Join this list, get involved in the industry, slowly climb the ranks and eventually, you will star in your own Breaking Bad, or your own Pulp Fiction.
Your most notable role is ahead of you, you haven't achieved it yet. You don't have to rush to find it, you just have to put in the work consistently and eventually, you will get there.